27 RWANDAN IT ENGINEERS RECEIVED HANDS-ON TRAINING ON DOMAIN NAME SYSTEM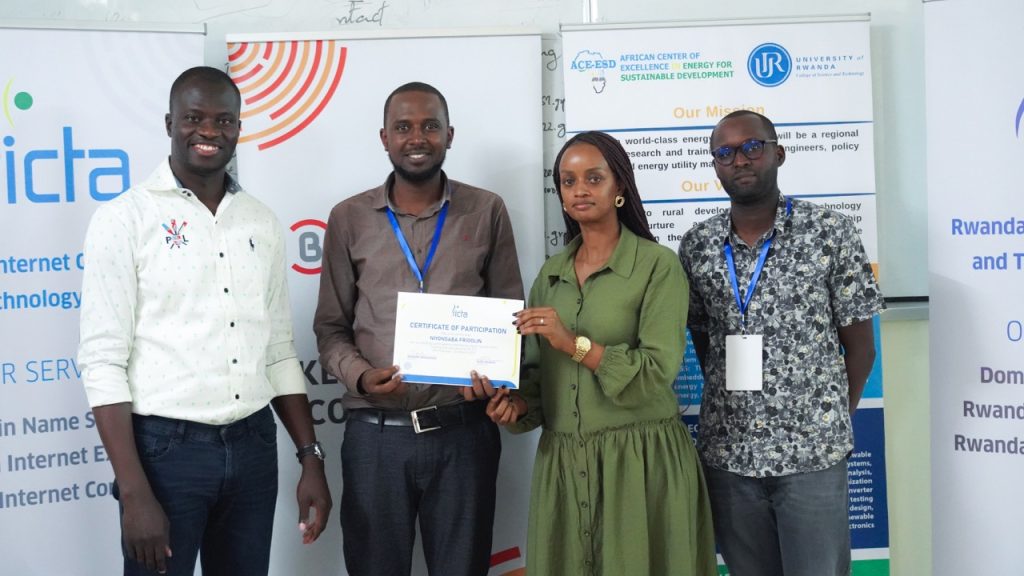 KIGALI, February 27 – March 2, 2023 In partnership with RURA, ICANN, BSC, and the University of Rwanda (College of Science and technology), RICTA trained and certified 27 Rwandan IT engineers on Domain Name System (DNS).
The proper functioning of the Internet is critically dependent on the Domain Name System (DNS). Every web page visited, every email sent, every picture retrieved from social media: all those interactions use the DNS to translate human-friendly domain names to the IP addresses needed by servers, routers, and other network devices to route traffic across the internet to the proper destination.
This training was organised to fuel Rwanda Domain Name System and to create a favourable environment for Rwandan IT engineers from different institutions operating in Rwanda in order to build a resilient DNS ecosystem. The training aimed at
Equipping the engineers with sustainable technical skills in support of the very rapidly changing DNS Ecosystem,
Empowering Engineers with technical expertise on how DNS work, how different DNS components interact with each other and DNSSEC deployment processes, and
Building a network of a tech community that can easily interact and support each other in running a smooth DNS Ecosystem aiming will be greatly appreciated.
"Closing training means the start of practice. We look forward to having a more resilient Domain Name System ecosystem in Rwanda where engineers work closely to provide our internet community with a smooth DNS functionality. So, you are trained to be the catalyst of change in this ecosystem" said CEO Grace Ingabire.
In partnership with partners and stakeholders including the Ministry of ICT and Innovation, RURA, ICANN, BSC, and University of Rwanda (CST), RICTA provides Rwandan IT engineers with DNS hands-on training to create a more resilient and sustainable DNS ecosystem in Rwanda.
As of now, more than 600 IT engineers are already equipped with the DNS technical skills; however, there's still a mountain to climb according to the target numbers because RICTA aims at training 1000 IT engineers by 2026 to ensure a DNS smooth ecosystem in Rwanda.