RICTA HOSTED THE 1ST .RW STAKEHOLDERS MEETING 2023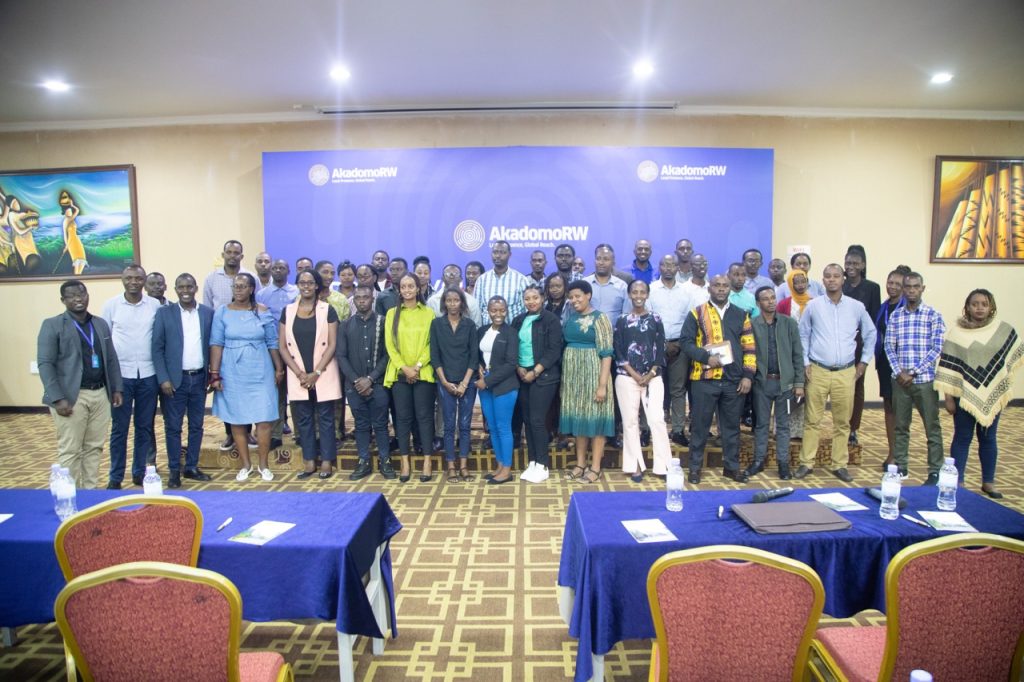 KIGALI – February 23, 2023, the Rwanda Internet Community and Technology Alliance (RICTA) hosted the first stakeholders meeting of the year. The aim of the meeting was to discuss the importance of protecting online identity with the .RW brand.
Leveraging the awareness and usage of .RW in Rwanda and worldwide, RICTA hosts annual .RW stakeholders meetings to discuss with businesses and organizations that have online presence on the generic domains to discuss the usage of .RW in growing businesses online identity with a .RW brand.
Currently, more than 5000 businesses and institutions in Rwanda use other generic domain names such as Dot Com and Dot Org, which can be detrimental to their online presence and business identity. Many people are not appropriately informed about the benefits of  Dot RW domain name and the benefits that they stand to gain by choosing and using it. This meeting is set to dispel any fears and empower the attendees to accelerate the adoption of our country level domain name for their business.
"Many people still believe that RW is limited to Rwanda, leading them to choose generic domain names that are not able to give the localized touch to their business and organizations especially when the services they offer are targeting the Rwandan and Global market. It is our intention to provide the exposure required to enable all businesses and other entities operating in Rwanda to
secure, protect and use their Dot RW." said Ingabire Grace, the Chief Executive Officer of Rwanda Internet Community and Technology Alliance (RICTA) .
During the meeting, RICTA shared the history and the current usage statistics of the .RW to leverage awareness of the businesses and institutions on the importance of using and protecting the dot RW brand, which will contribute to the enhancement of Rwanda's digital footprint as a made-in-Rwanda digital product.
The meeting was attended by different participants including institutions, businesses, and international NGOs operating in Rwanda.