Empowering RW Beneficiaries with Accurate Data/information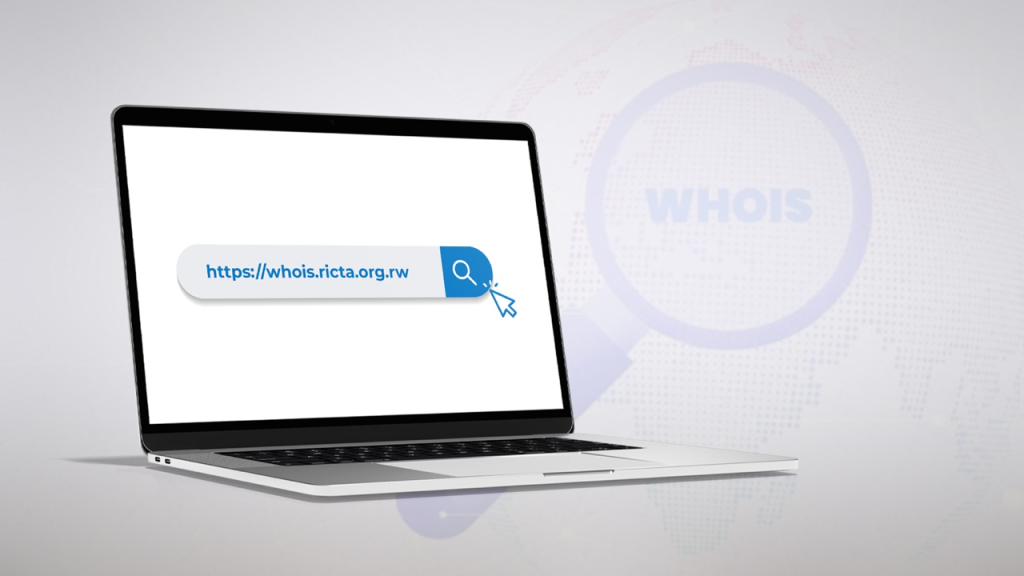 The process of domain registration is an essential step for anyone who wants to create a website or an online presence. However, it is not as simple as choosing a domain name and paying for it. The domain registration process involves various steps, including the verification of the registrant's identity and the accuracy of the domain data.
Have you ever wondered who operates or manages the websites you visit daily? The tool that answers this question is WHOIS, a widely used Internet record that identifies who owns a website and how to get in touch with them. This record has proven to be extremely useful and has developed into an essential resource for maintaining the integrity of the domain name registration and website ownership process. Established in the early 1980, it is a digital phonebook detailing website owner's contact information and  acts as a bridge, connecting individuals and businesses globally.
This tool contains all of the contact information associated with the person, group, or company that registers a particular website or domain name. Typically each whois record will contain information such as the name and contact information of the registrant (the owner of the domain name or website), the name and contact information of the registrar (the organization or commercial entity that registered the domain name or website), the registration and expiration dates, etc…Whois records may also provide the administrative and technical contact information (which is often, but not always the registrant).
What happens when you register your domain name?
 When you register a domain name, you are required to provide contact information such as your name, address, phone number, city, country and email address. This information is stored in a publicly accessible database called whois database. For citizens in Rwanda, this tool is available at https://whois.ricta.org.rw.
Accuracy of Domain Data: A critical Factor for Online Security
The accuracy of domain data is a critical factor for online security. Inaccurate domain data can lead to domain name fraud, phishing attacks, suspension and deletion of your website or domain name and other forms of online abuse. Domain owners (registrants) play a key role in ensuring the accuracy of their domain and website data. As a registrant, you are required to provide accurate contact data and maintain its accuracy throughout the term of your registration period. You must also correct and update them promptly if there are any changes within your company ; if you give wrong information on purpose or don't update your information this may lead to the cancellation, suspension of your domain or website which might affect your business as your company registrar doesn't know how to reach out to you. Let's assume your website gets hacked or needs to renew its subscription or any other technical issue that might impact your business…how can your company registrar inform you when they don't know your contact information?
Call to actions for all RW beneficiaries
Rwanda Internet Community and Technology Alliance (RICTA), the authority and manager of RW domain name space calls all RW domains and websites beneficiaries to check if the information of their website or domain name is accurate by using the below link: https://whois.ricta.org.rw and engage their company registrar to update their data if need be. We are kindly requesting all RW beneficiaries to provide their contact information including two (2) phone numbers and two (2) email addresses to avoid any service disturbances for their company's online presence.
Actions for Registrars
The company's registrar plays a crucial role as they are responsible for registering and managing domain names and websites on behalf of their customers.They are also responsible for ensuring whois compliance during domain name registration process and making sure that their clients provide accurate data. They are also requested to engage their respective clients to collect the data needed.They should also review their clients data regularly to ensure they are correct and follow best practices and keep educating their respective clients on the importance of keeping their information up-to-date and also investigate and correct any reported WHOIS inaccuracies.
What is the deadline to provide such contact information?
If you need to update your own contact information you should contact your accredited Registrar or Reseller directly. A list of all accredited RICTA Registrars can be found at https://www.ricta.org.rw/registrars/.
If you do not know who your accredited Registrar or Reseller is you are requested to visit https://whois.ricta.org.rw  and perform a lookup on your domain name. The sponsoring registrar listed in the results is the official accredited registrar of your domain.
The deadline to provide such contact information to your company's registrar is fixed to 1st april 2024. For further information you can reach out to us at infodesk@ricta.org.rw or call us at 0781151371