RICTA Empowers Local IT Engineers with Expertise in Internet Exchange Point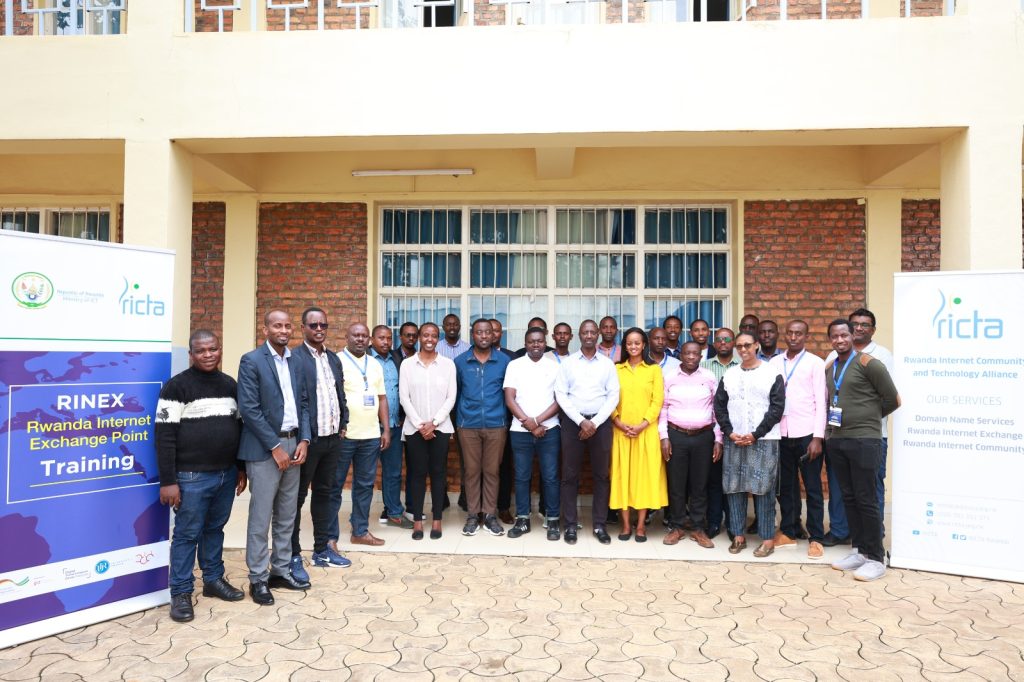 In today's increasingly digital world, the significance of Internet Exchange Points (IXPs) cannot be overstated. An IXP, as defined by the Internet Society, serves as a physical hub where various Internet Service Providers and content providers convene to exchange local traffic.
Picture it as a bustling intersection where Internet data flows seamlessly, leading to faster Internet speeds. This also facilitates efficient data exchange among networks within a country, eliminating the need to route local Internet traffic abroad.
One notable member of this IXP family is the Rwanda Internet Exchange Point (RINEX), established with the core objective of enhancing connectivity, affordability and quality within the Rwandan ecosystem . The influence of RINEX is dynamic and holds the potential to transform the local Internet landscape by encouraging the growth of carrier-neutral data centers and fostering the development of the local hosting market.
However, the adoption and integration of RINEX have encountered significant challenges, primarily owing to a lack of technical expertise among local IT engineers. In response to this challenge, the Rwanda Internet Community and Technology Alliance (RICTA), responsible for managing RINEX, joined forces with the Ministry of ICT and Innovation (MINICT) to organize an initiative  known as the RINEX Capacity Building Workshop. These workshops received funding from the German development agency, GIZ.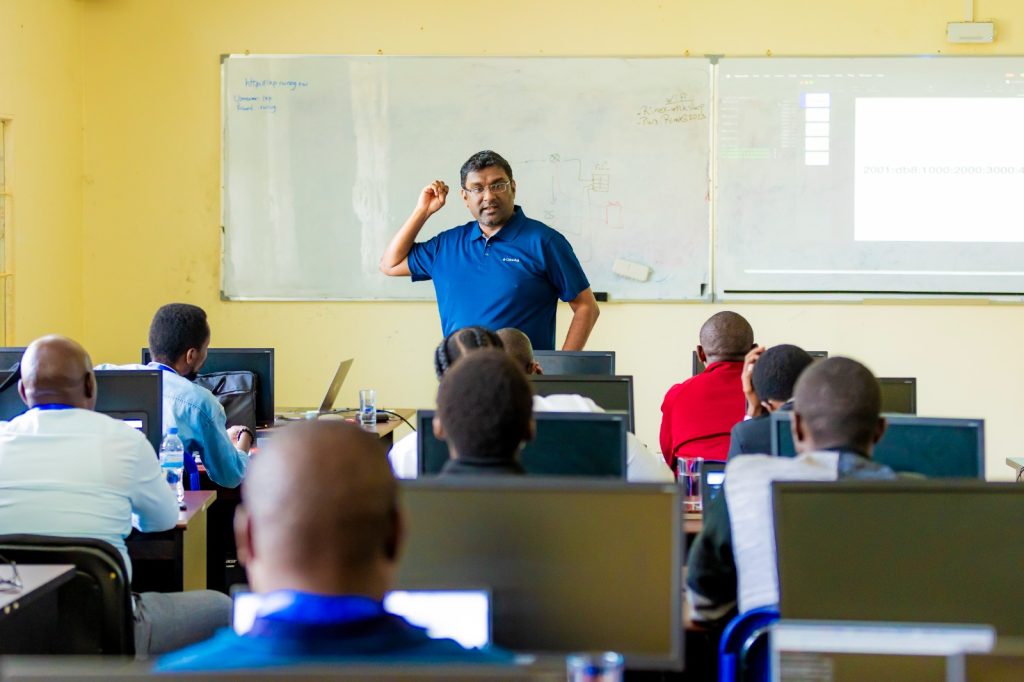 The training program's primary goal is to enhance the technical proficiency of engineers from both public and private institutions that will facilitate their organization's integration into the RINEX infrastructure. The training commenced with government institutions as the initial phase, while the second cohort will be tailored for private institutions.
RICTA partnered with Packet Clearing House (PCH) and the Research and Education Network for Uganda to provide experienced facilitators who guided numerous engineers through four comprehensive training sessions with 94 participants from different institutions.
Held at the University of Rwanda, College of Science and Technology (UR-CST), these five-day workshops embraced a hands-on, technical approach to learning, with a focus on maximizing engagement and ensuring effective knowledge transfer.
The workshops encompassed classroom presentations and virtual labs, introducing participants to essential concepts. The practical aspect was reinforced through online labs, allowing participants to apply their newly acquired knowledge and gain a deeper understanding.
As René Manzi, one of the workshop facilitators, highlighted, the training revolved around helping participants grasp the advantages of the IXP ecosystem, with the expectation that this understanding would translate into added value for both their institutions and their customers or partners. Participants were also encouraged to secure their own public Internet Protocol (IP) addresses and autonomous system numbers (ASN), obtainable from AFRINIC, the organization responsible for allocating and managing Internet resources in Africa and the Indian Ocean region.
Sharing her experience, Mary Kantengwa, an engineer from the Ministry of Agriculture and Animal Resources (MINAGRI) and one of the workshop participants, expressed her mastery of the application process. She credited the practical exercises for increasing her comprehension and building her confidence.
The workshop's sponsor, GIZ, commends its blend of theoretical knowledge transfer and practical on-the-job training, which leads to tangible results. GIZ recognizes that Rwanda's digital transformation necessitates a fast, reliable, and affordable Internet, something attainable through the optimized utilization of RINEX.
GIZ envisions at least 50 public institutions in Rwanda utilizing RINEX, equipped with in-house professionals capable of maintaining the infrastructure in the future.
RICTA anticipates significant changes in Rwanda's Internet ecosystem as the participants of the RINEX Capacity Building Workshop apply their newfound skills to prepare their organizations for RINEX readiness. This, in turn, will enhance local traffic exchange, elevate network performance, and promote collaboration among local institutions and organizations.
​